Art As A Way To Give Back...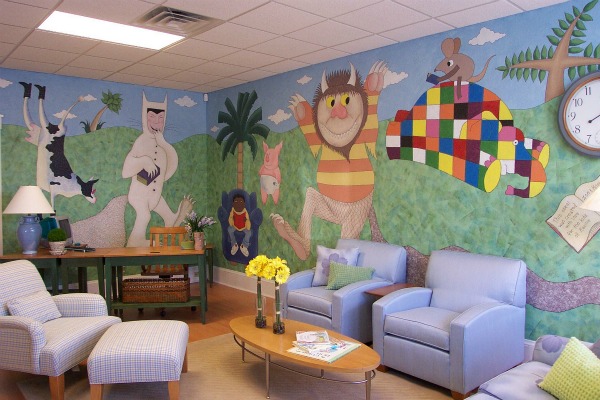 In the Fall of 2000, I was co-owner of the mural painting company, Brush of Class, with my artist friend Zoë Kothe. On September 25th, Zoë and I watched as Oprah gave Julia Burney (now Witherspoon) the "Use Your Life Award", as part of her Angel Network. (You can read about it
here
.) Julia was a police officer in Racine, Wisconsin who passed out books to inner city children from her squad car. She started the
Cops 'n Kids Reading Program
as a way to bring books to kids who might not otherwise have them. The money that Julia received with her award was used to help her achieve her dream of building a reading center for the kids of Racine.
Zoë and I were completely moved by the story. As artists, we had a soft spot for children's books and the joy their words and pictures could bring to a child. As business owners, we wanted the opportunity to use our talents to volunteer and give back. After the show was over, I turned to Zoë and said, "We should take a road trip to Racine and paint a mural in their new reading center". Zoë smiled and simply said, "That sounds like fun".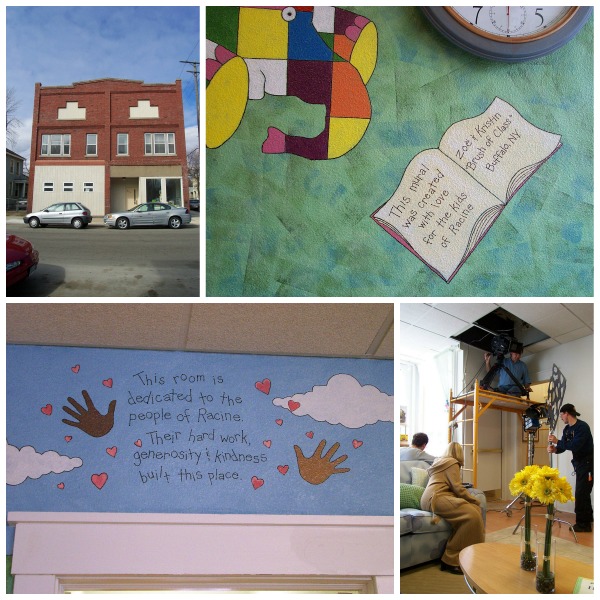 That day I emailed Oprah to tell her how much Zoë and I enjoyed Julia's story and that we would like to paint a mural for her. (You can read my email
here
.) Well, almost six months had passed since I wrote the email when one day in the middle of March 2001 I came home to find a message from Heather, one of Oprah's producers, on my answering machine. Oprah and her producers were planning a surprise for Julia and they wanted us to be a part of it! I immediately called Zoë and said, "you aren't going to believe who called?!?".
The next couple of weeks were a whirlwind… Everything moves very fast at Oprah! There were many calls and emails exchanged, samples of previous work were sent out, and a proposed sketch of the mural was mailed. By the end of March, Zoë and I were taking the road trip to Racine that we had talked about six months earlier…
Zoë and I drove ten hours (we drove so that we would have all of our painting supplies and ladders) from Buffalo, NY to Racine, WI. The Oprah show had whisked Julia off to Chicago under the guise of filming an "update show" – she had no idea we were coming. Since it was a surprise, we only had two days to paint a mural from floor to ceiling across two walls of the reading center's reception area. On Tuesday (3-27) we painted from 9am to 11pm. On Wednesday (3-28) we painted from 8am until 6am the following morning! We were fueled by adrenaline, delicious food provided by other volunteers, and the excitement of knowing that we were part of an amazing project! We had a couple of hours on Thursday (3-29) to return to the hotel, rest, and get freshened up before we had to head back to the reading center for more filming and interviews.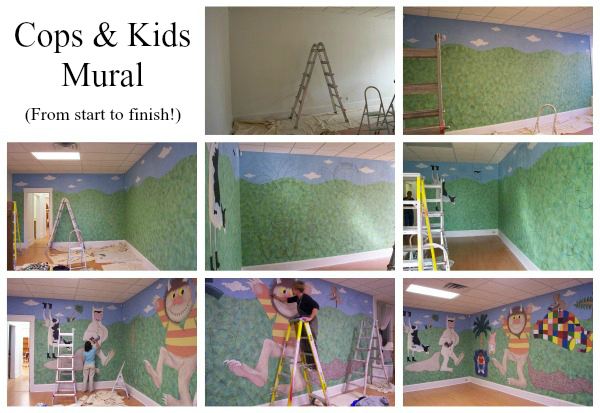 The transformation was incredible! While Zoë and I were painting the mural, designers from Ethan Allen were busy decorating and filling the center with beautiful furniture, and people from Sears worked hard to fully stock the brand new computer room. That night, after an exhausting but crazy fun couple of days, Zoë and I slept like babies.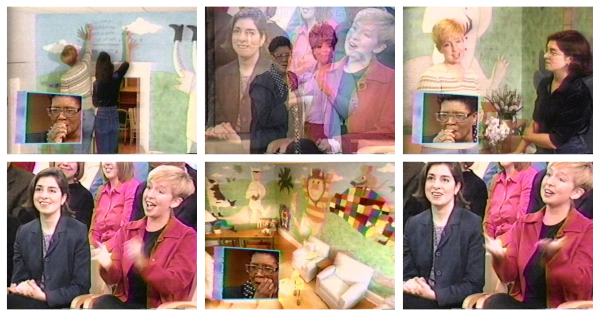 On Friday (3-30-2001), a limo picked us up in Racine to take us to the taping of the show. I'm not sure if it was the deliriousness from the excitement of the previous days, but my time at Harpo Studios was like a dream…

We were treated like royalty. We were well fed, had our hair and make-up done, and saw Oprah walking around with her dogs. I was so nervous and after the show was taped, I immediately forgot how I answered Oprah's questions and what I said to Julia. What I did remember (and will never forget) was that everyone was crying tears of joy… Oprah, Julia, me, Zoë, the other volunteers, audience members, even the camera men!

Julia, her dream, and her heart had inspired us all!

(The show originally aired on April 2, 2001).


I met some truly wonderful and inspirational people while in Racine and Chicago… We all came together to make a dream come true, and there is no feeling that can compare to being a part of something that is so much bigger than yourself!
If you would like to learn even more, you can read an article from the Amherst Bee
here
.